Poland will have 23 new premium hotels
3172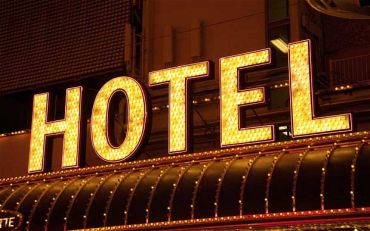 The sensational European Football Championship Euro 2012 brought to Poland millions of fans. Last year, Kraków was visited by 9 million of foreigners and locals, which is a record number of visitors Poland for the last few years in Poland. Such an enormous flow of tourists revealed a lack of hotels. Of course, this was noticed by global investors and now, they are going to build here new hotel complexes.
23 new premium hotels will open their doors to tourists within the next two-three years. In average, it will be about 5200 luxurious rooms.
For many years the leading positions in the Polish market have been kept by Orbis hotel chain, which belongs to the French company Accor, a chain of hotels and restaurants operator. In total, Accor Group owns 4 thousand hotels in the world and 54 properties in Poland (their total property fund is 10 610 rooms). Orbis complex opened 6 new hotels in Poland last years and plans to start building 5 new sites this year.
The second place by number of hotels owned in Poland belongs to Hilton Hotels & Resorts. It is a large international hotel network, which belongs to Hilton Worldwide Corporation. At the moment, the company has started a large-scale construction in the heart of Warsaw. According to the builders, it will be the largest and the most spacious 17-floor Hotel in Europe. The building is designed in the distinctive Hilton Hotels style – a combination of classic and contemporary styles. The opening is planned for the first months of 2014.
Louvre Hotels company is going to open 80 new hotels in 2013: two of them in Poland and the rest of them in China and India.
There is also good news for tourists looking for a budget tour to Poland. The budget hotels chain Motel One has also started being active here. Among them there is a German company, which has started its activity quite recently, in 2000. Despite its two stars, the hotels are considered design hotels and are very comfortable. Those peculiarities make Motel One popular not only in Germany, but also in all Europe. The construction of the first such hotel will start already this year with a location close to the centre of Warsaw.
By the way, according to the Travel Management Institute IBTM survey done in November 2012, Poland takes the 6th place in Europe by popularity among business tourists offering a good combination of price and quality.
If you liked the news, tell your friends :)