Miltex, Torzym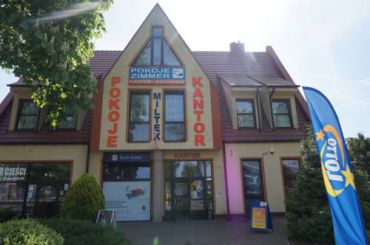 Miltex is located in Torzym, 2,8 km from A2 Highway Exit. Free Wi-Fi access is available in the property.
Description of rooms
Single Room
This single room features a satellite TV.
Triple Room
This triple room features a flat-screen, satellite TV and a bathroom with a shower.
Quadruple Room
Colourful room with a flat-screen TV featuring satellite channels. There is a private bathroom with a shower and towels.
Twin Room
This twin room features a satellite TV.
Two Bedroom Apartment - Annex
This studio features a kitchen, washing machine and electric kettle.