Roundhouse Skierniewice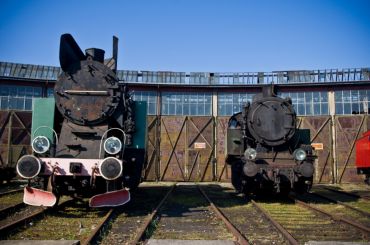 Locomotive depot is located in the Polish town of Skierniewice. It was founded in 1845 and today is one of the historical monuments in Poland. In our time, the owner of the depot is the Polish Society of railroad enthusiasts, members of which cherish the many antique artifacts.
Today, visitors to the museum can see more than a hundred unique items related to the history of the railroad. In addition, you can see the first adjustment devices, semaphores, and the first modern analogues communication devices.
Get to the city of Warsaw, Skierniewice can or other large cities in the country by car, train or bus.