Manggha Museum of Japanese Art and Technology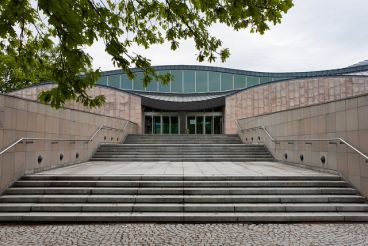 Manghha - a museum of Japanese Art and Technology, which is located in the Polish city of Krakow. It was opened in 1994. Initiator of its creation was the film director Andrzej Wajda, who donated the entire amount of the Kyoto Film Award at the museum's needs.
The author of the project was the Japanese Arata Isozaki. In the museum building were equipped with modern exhibition and conference halls. Besides the permanent exhibition here regularly hosts exhibitions, courses and workshops related to the Japanese culture.
This museum in 2002 visited the imperial family of Japan, which praised his contribution to the development and popularization of Eastern culture in Europe. In addition, the museum since 2006 is included in the list of the twenty most interesting projects throughout Poland.
Getting to the Museum of Japanese Art and Technology Manggha possible on any public transport passing through the center of the city.