National Museum (Warsaw)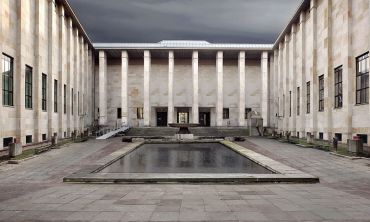 The National Museum in Warsaw was opened in 1862. Until 1916 it was called the Museum of Fine Arts and was in the building of the same name of the school.
The modern building was constructed in 1939 by architect Tadeusz Tolvinskogo.
In the museum collections include unique artifacts from different historical periods. The museum's collection is a collection of works of art from antiquity to the 20th century. Here are the subjects of ancient Egyptian, Byzantine art. Interest is the collection of Polish painting and contemporary art collection. Visitors can also see rare coins, medals and gorgeous graphics canvas.
You can get to the museum by tram number 7, 8, 9, 22, 24, 25 and 43, it is necessary to go to the stop Am Muzeum Narodowe.