Wieliczka Salt Mine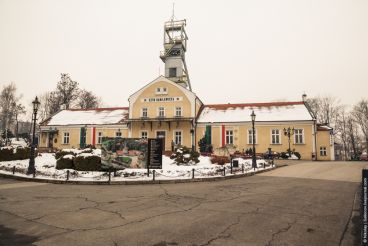 Salt Mine in Wieliczka is one of the oldest in the world, its age has more than seven hundred years. Underground pools have a length more than three hundred kilometers. There is still being mined salt. In ancient times, salt production was quite dangerous work, but profitable. While salt was worth its weight in gold, and for a piece of "white gold", you could buy a small village with houses! Earlier in the mine down the rope, and such a risky descent called "the road to hell." Over time, the miners have created this whole underworld. In the 18th century, it opened the first tourist route, and today visited the mine about a million people annually.
Under the ground you can see the huge halls, ornate corridors, magnificent chapel and unusual lake. Here everything is made ​​of salt - walls, ceilings and even chandeliers! Decorate salt mines manmade reliefs and sculptures. So in one of the rooms set hydrochloric Polish king Casimir the other - you can see Copernicus, in the third - fairy gnomes. On the territory of mines even have a special hall for wedding, located at a depth of more than a hundred meters. Need to be very romantic to spend their wedding day at a depth of 100 meters under the ground!
Since 1978, this mine is a UNESCO World Heritage Site.
To get to the salt mine in Wieliczka by bus, which departs from Krakow. The road will not take much time, as mine is only ten kilometers from the city.